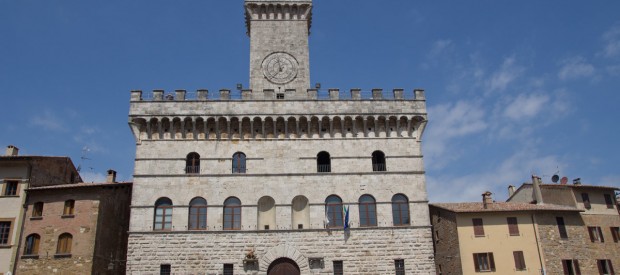 The beautiful town, which for its artistic and architectural remains has been called the "Perla del '500', retains its beauty.
Going up the steep villages, visitors will discover beautiful palaces and churches where the greatest architects of the Renaissance transfused their art.
To see the beautiful Piazza Grande, with the Cathedral from the incomplete façade and the Town Hall;
all around Renaissance palaces.
In the valley below the town, in an unforgettable, outstanding and elegant mass of the Tempio di San Biagio.

Montepulciano is also a center of lively cultural activity: among the best known events are the "Cantiere Internazionale d'Arte" and the popular representation of "Bruscello".
Agricultural economy, more important, there now a strong tourist who sees one of the most important components in the Terme di Montepulciano, in S. Albino, which are used for healing properties of water and mud.